Professional, meet professional.
Just as you would be choosy over hiring any professional, a trainer is no different. MINT has the most rigorous hiring standards of any gym or studio in the DC metro area. Our trainers have four-year degrees or 10 years minimum experience, and all hold advanced nationally-recognized certifications. No weekend certifications here.
Our Trainers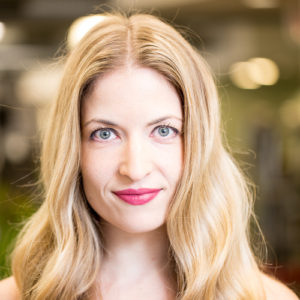 Kathryn Kelly


Barre Program Director
Barre
---
Kathryn is a professional modern dancer and actor who has performed all across the country. She is a company member with internationally-acclaimed Synetic Theater (2010-present) as well as a company member with the award-winning Chesapeake Shakespeare Company (2011-present). Kathryn has been relying on Barre exercises to compliment her dance training for the past 10 years, and she's thrilled to have the opportunity to share this incredibly effective fitness method with her students. In addition to Barre instruction, Kathryn works as a professional coach, guiding and supporting individuals working to achieve their goals and find balance in all aspects of their lives.
Chris Barnes
HIIT (MINTENSITY), Master Trainer
---
Former Us Marine who once competed as a Power Lifter sanctioned under the International Powerlifting Federation.Possessing certification with (NPTI) National Personal Training Institute (NASM) National Academy of Sports Medicine. Very passionate about fitness, while ensuring clients understand fitness is a (lifestyle) not just for a season."Human anatomy musculature system is an independent system, which performs better when trained together as a unified whole"
Liz Harvey
HIIT (PP, TRX, CORE, BOOTCAMP), Master Trainer
---
Liz Harvey studied at the University of North Carolina at Greensboro where she received a degree in vocal performance. She later went on to travel nationwide performing at colleges, universities, music tradeshows and with other local opera companies. Throughout her collegiate years, Liz maintained a healthy lifestyle that is required as a performer. Her focus was on stamina, endurance, and her keen attention to detail. As her career as an opera singer developed so did her passion for fitness. She was able to master true discipline.
After years of singing, Liz decided to put her opera career on hold and pursue her passion for fitness. Within 12 weeks she was competing on stage in her first National Physique Committee (NPC) bodybuilding show, where she placed 7th. Her commitment and determination inspired her to continue training to enter another competition. The following year she placed 2nd in an NPC show.
Liz soon became a certified trainer and nutrition coach in Greensboro where she honed her skills. She specializes in transformation, weight loss, bodybuilding, women's health, nutrition, sports conditioning, rehabilitation and injury recovery as well as group training speciality classes.
Rasean Madden
HIIT (PP, TRX), Trainer
---
Rasean has been training in the DC area for twelve years. Before starting a career as a personal trainer, he spent over 10 years training in the martial arts. Prior to coming to Mint, Rasean worked for other fitness companies training clients, and teaching boxing, and kick-boxing classes, as well as one-on-one self-defense instruction. Rasean is a NASM certified personal trainer, and Cancer Exercise Specialist , who believes that form and technique is far more important than how much weight you're pressing. He also believes that your workout should be functional and help you in your everyday routine, and in the power of healthy living for a good life.
The Cancer Exercise Specialist is a professional qualified to assess, design, and implement individual, and group exercise programs for individuals diagnosed with cancer. The CES evaluates health behaviors, and risk factors, and modify negative health habits, in order for the client to reach more robust health with positive lifestyle management. The CES has a complete understanding of the entire cancer process from diagnosis to treatment, recovery, and prevention of lymphedema, and contraindications.
Michael Carbajal
HIIT (PP, TRX), Trainer
---
Michael has a degree in Exercise Science from Montgomery college and is certified with the American College of Sport Medicine. He also has training in functional rehabilitation, massage therapy , an exercise training method for stopping chronic pain. He has worked for several years with Sports & Physical Therapist in Washington DC Area.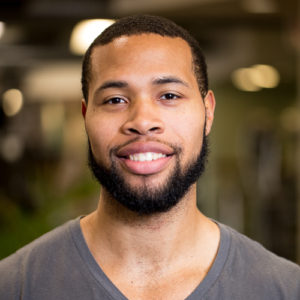 James Parker-Ashley
HIIT( PP, TRX, AGE 4 ACTION, BOOTCAMP), Trainer
---
My love for fitness began at a young age. More likely than not I was one of the only kids in the state of North Carolina that asked for a weight lifting set for his 10th birthday. Throughout my life I've always been an active person and having a strong interest in playing several different sports such as soccer, football and basketball. Over the years I've even began to pick up tennis both competitively and leisurely. I will always be an athlete at heart.I've been in the fitness industry for the past 3 years and have loved every minute of it. I enjoy using the the kinesiology degree I earned from the University of North Carolina at Greensboro to improve every life that I come across. I have had experience working with clients from ages 7-93. My goal is to live a life where I am able to show people what they are truly capable of and to encourage them to be the person they didn't even know they could become.
Certifications: Bachelor Degree in Kinesiology, ACSM-CPT
Specializations: Strength and conditioning, weight loss, core strength development, balance and coordination, flexibility, athletic training
Gabriel Oran
HIIT (PP, BABYMINTENSITY), Master Trainer
---
Gabe has been with MINT since 2011 where he started training, and teaching Group exercise classes. He was promoted to Master Trainer and then moved in to management taking over the Group Exercise Programming. Since then Gabe has settled in as the Program/Fitness director managing all trainers and programs at MINT.Gabe has always kept training for his love of helping people with their fitness routine. His style adapts to each clients needs. He is always looking to better himself and help each of his clients reach their fitness goals.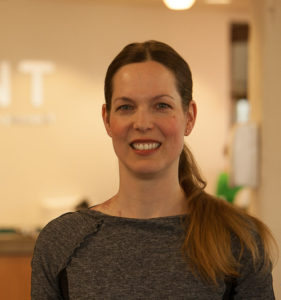 Timea Presley
Master Pilates Instructor
---
Timea Presley is a Washington DC based Pilates Teacher Trainer and Advanced Level Instructor (STOTT) with more than 17 years experience teaching and managing Pilates programs and studios across Europe and the US. She specializes in post rehabilitation conditioning and Pilates for former dancers. Her extensive experience with Pilates, dance and yoga creates a dynamicly flowing style with attention to balance between strength and flexibility.
Timea leads her Comprehensive 500 hour Teacher Training Program that is included in the Pilates Method Alliance (PMA) registry of schools.
She is also a fully certified advanced level STOTT Pilates Instructor, Post Rehabilitation Conditioning Specialist, Yoga Teacher in the Shivananda tradition and Barre Instructor. She has taught more than 20,000 hours of private and group classes in the studio environment, luxury health clubs, dance schools and corporate facilities.
Washington Ballet's Senior Faculty Member, Kristy Windom called her "a creative teacher, who provides a safe place to explore a side of Pilates that few understand."
Timea studied at the Budapest Contemporary Dance Academy, Dance Academie Balance 1 Berlin and Freie Universität Berlin. As a professional Modern and Contemporary Dancer her physical training included amongst others Ballet, Pilates, Jazz, Improvisation, Contact Improvisation, Graham Technic, Cunningham Technic, Limon Technic, Folklore Dance, Tai Chi, Qi Gong, Gyrotonic, Gyrokinsesis and Alexander Technic.
Timea's involvement in managing studios and Pilates programs started with founding and operating her own Soma Pilates Studio in Berlin. After her move to the US she has held roles as Studio Direktor at DC Yoga, Pilates Studio & Program Director, Head Pilates Instructor and Mind Body Program Director at MINT Health Club & Studio in DC.
Timea taught as guest faculty at the Washington School of Ballet and has been guest teacher at the Smithsonian, World Bank, IMF, FBI, government organizations, health clubs, studios and conferences.
Timea's training through STOTT Pilates has included courses such as Pilates programming for managing osteoporosis and scoliosis, breast cancer rehab, athletic conditioning, stabilization and Function of the knee, Prenatal Pilates on Reformer, Cadillac and Stability Chair, Optimization of the Lumbopelvic Region, Optimization of the Shoulder Complex, Principles of Stabilization, Postural Analysis, The 5 Pilates Basic Principles Explained, Athletic Conditioning on Stability Coushions, Jumpboard Intervals, V2 Max Plus Programming, The Reformer and the Padded Platform Extender.
To study the mind body connection and yogic diet Timea lived in a Bhakti Yoga Ashram in Colorado and enjoys incorporating the practices she learned into her daily life in Washington DC.
Jen Murray
Master Trainer
---
With 10 years of experience, Jen firmly believes that as a personal trainer, she is a vital part of the health industry and knows the importance of promoting and teaching health and wellness. She has a strong background in exercise rehab and enjoys a more functional approach to exercise, incorporating balance, strength, stability, and mobility. In her spare time, she really enjoys team sports and spending time with friends and family. Jen is nationally certified through the National Academy of Sports Medicine (NASM) since 2006. She also has specialties in Gray Cook's Movement Screen working with movement patterns in rehabilitative training, MS and Exercise, Prenatal/Postpardum Exercise, and TRX certified.
Mary Dorsch
Master Trainer
---
Mary has been training at MINT since 2014, and she trains clients at both DuPont and downtown locations. She is certified through the National Academy of Sports Medicine and focuses on creating individualized programs for clients based on their unique needs and fitness goals. She enjoys helping people push past their self-imposed limits and inspiring them to be the best version of themselves. She motivates clients to challenge themselves, concurrently remaining attentive to any limitations or muscular imbalances that need to be considered. As a personal trainer with a passion for motivating people to stay active, Mary strives to change people's perspective on fitness. When she's not working, she enjoys cooking, weightlifting, or furthering her education.
Roger Mack


Strength & Intensity Program Director
---
Roger Mack is certified with NASM (National Academy of Sports Medicine). He has worked with multiple celebrity figures, has been on Major Television network, and acted as the motivational speaker and fitness consultant. His career path started back in early 2000's when Mack qualified for the 2003 and 2004 USA Indoor Championship in the 60m high hurdles. Later that year, he qualified for 2004 Olympic Games Trails in the 110m high hurdles. Although his drive, motivation and passion led him thus far, an Achilles injury halted his Olympic career. He now completes as a competitive USA Track and Field Masters Sprinter. Mack has worked with NBC's Biggest Loser Season 6 "Green Team" Adam and Stacey Capers, whom he led to the Finals. In his recent works, Mack trained two CEO's – Basim Mansour or Michael & Son and Fouad Qreitem of Paisono's Pizza – for a "2011 CEO Challenge."
Suzanne Schuerman
---
Suzanne Schuerman is a Stott-Certified Pilates instructor trained in mat, reformer, cadillac, chair, and barrel work through the advanced level. Suzanne takes tremendous joy in sharing the benefits of Pilates – improved fitness, strength, flexibility, and posture – with a fun, encouraging, and challenging teaching style.