New challenges for strength training.
All MINT classes can help you build your strength, but to focus on strength training specifically, you'll want to add these to your routine.


FLEX
If you want to see change now and in the next 8 weeks…then you need to be in this class!
"FLEX "- Is MINT's New Strength Program. This non- aerobic, slow-paced, challenging program
not only delivers results, but also offers all fitness levels flexibility within their workouts. FLEX
helps shape and strengthen muscles to sculpt your body into a form that works for you. If you
want to see change now and throughout these 8 week mesocycles, then you need to be in this
class. Stick with this program, 2x per week week and we guarantee you'll meet your results at
the end of phase 6.
Power Playground BURN
If you're looking to unleash your inner athlete, Power Playground BURN is the class to get you there. We combine the elements of traditional Power Playground circuits with ballistic movements of strength and power to give you the ultimate muscle-burning workout. Designed to bring out your inner beast mode, these circuits focus on weight-bearing and resistance training (aka HIRT "High-Intensity Resistance Training"). Note: This class is NOT for beginners.
MINTensity
Get a full-body workout that promises to raise your metabolic rate and increase your strength and endurance.
MINTFuze
Get everything you need with one challenging, total-body workout. MINT Fuze is our signature class mashup that combines cycle and Power Playground. These two formats come together in perfect high-intensity training harmony in this fusion class. Start in the Cycle studio, take it to the weight-training floor, and finish on the bike. The workout will be intense, physical boundaries will be challenged, and results are a guarantee! All levels are welcome as modifications or advancements are always offered.
MINTCore
If you want to focus on your midsection, MINTCore is the class for you. Your abs, obliques, and mid/lower back will receive all the attention they deserve to help you gain better posture, stabilization, and positioning during your everyday movements. Build strength and definition while you burn calories in a fast and focused workout.
TRX Bootcamp
If you're in search of a unique, fun, total-body workout, try our TRX Bootcamp class. This class focuses on functionality, mobility, strength and cardio.
TRXcore
Target your midsection with the help of the TRX. This class is a full-body workout that utilizes the TRX to put an extra focus on core engagement.
---
Strength training classes are included with studio-class access or can be attended as part of our class package program.
---
"I love the classes. I have taken bootcamp with Brooke & Liz and core & power playground (both regular and BURN) with Liz. I love that bootcamp is all levels so if I am not feeling high–energy I can get a great workout but not overdo it. I love the pace of the power playground workouts and love that BURN is the next level intermediate/advanced class. Feels like the best way to take it to the next level once you have taken several power playground classes and are ready for a challenge. I will still take the regular power playground class but BURN is a great way to get more." – Becca S
---
Meet our Instructors
Chris Barnes
HIIT (MINTENSITY), Master Trainer
---
Former Us Marine who once competed as a Power Lifter sanctioned under the International Powerlifting Federation.Possessing certification with (NPTI) National Personal Training Institute (NASM) National Academy of Sports Medicine. Very passionate about fitness, while ensuring clients understand fitness is a (lifestyle) not just for a season."Human anatomy musculature system is an independent system, which performs better when trained together as a unified whole"
Enrique Flores
HIIT (MINTKick, Cardio)
---
Classes: MINTBox, MINTKick, Personal Boxing Coach
Enrique Flores is current mixed martial arts fighter, fighting at both the featherweight division (145) and the bantamweight division(135). Throughout his career , he competed numerous international freestyle wrestling competitions under FILA International wrestling federation and brazilian jiu jistu competitions under the IBJFF & U.S Grappling. Then 2016 he competed in the 2016 U.S Open Men s Freestyle wrestling competition to try earn a spot for the U.S Olympic Trials but came short in 10th place. Enrique passion for fighting, made him want to coach others in boxing or kickboxing. So then he earned his Boxing Coach's Certification under USA Boxing, license as amatuer boxer & FILA/ USA wrestling license international wrestler. He believes that everyone should have a great experience learning boxing or kickboxing and you'll experience whats like to train like a real fighter without the fight.
Rasean Madden
HIIT (PP, TRX), Trainer
---
Rasean has been training in the DC area for twelve years. Before starting a career as a personal trainer, he spent over 10 years training in the martial arts. Prior to coming to Mint, Rasean worked for other fitness companies training clients, and teaching boxing, and kick-boxing classes, as well as one-on-one self-defense instruction. Rasean is a NASM certified personal trainer, and Cancer Exercise Specialist , who believes that form and technique is far more important than how much weight you're pressing. He also believes that your workout should be functional and help you in your everyday routine, and in the power of healthy living for a good life.
The Cancer Exercise Specialist is a professional qualified to assess, design, and implement individual, and group exercise programs for individuals diagnosed with cancer. The CES evaluates health behaviors, and risk factors, and modify negative health habits, in order for the client to reach more robust health with positive lifestyle management. The CES has a complete understanding of the entire cancer process from diagnosis to treatment, recovery, and prevention of lymphedema, and contraindications.
Michael Carbajal
HIIT (PP, TRX), Trainer
---
Michael has a degree in Exercise Science from Montgomery college and is certified with the American College of Sport Medicine. He also has training in functional rehabilitation, massage therapy , an exercise training method for stopping chronic pain. He has worked for several years with Sports & Physical Therapist in Washington DC Area.
Nicole Sears
Cycle, HIIT (PP, TRX, TRX CORE)
---
Nicole received her BS in exercise science at East Carolina University and relocated after graduation to work in the corporate fitness industry. Here she gained experience and developed a passion for educating others on the benefits of safe and effective exercise. She has lived and worked in DC for over 2 years and is excited to delivery fun workouts to the MINT DC community!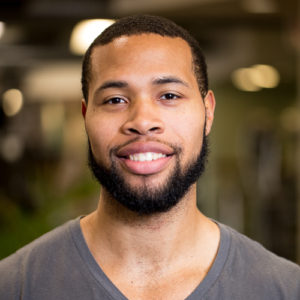 James Parker-Ashley
HIIT( PP, TRX, AGE 4 ACTION, BOOTCAMP), Trainer
---
My love for fitness began at a young age. More likely than not I was one of the only kids in the state of North Carolina that asked for a weight lifting set for his 10th birthday. Throughout my life I've always been an active person and having a strong interest in playing several different sports such as soccer, football and basketball. Over the years I've even began to pick up tennis both competitively and leisurely. I will always be an athlete at heart.I've been in the fitness industry for the past 3 years and have loved every minute of it. I enjoy using the the kinesiology degree I earned from the University of North Carolina at Greensboro to improve every life that I come across. I have had experience working with clients from ages 7-93. My goal is to live a life where I am able to show people what they are truly capable of and to encourage them to be the person they didn't even know they could become.
Certifications: Bachelor Degree in Kinesiology, ACSM-CPT
Specializations: Strength and conditioning, weight loss, core strength development, balance and coordination, flexibility, athletic training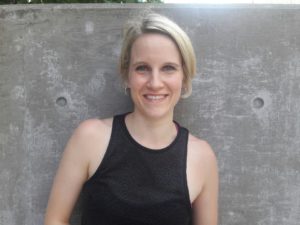 Lane Fahy
---
Lane Fahy has been passionate about exercise, and particularly group exercise, since she began taking group exercise classes in college. She was amazed at how exercise made her feel better, gave her more energy, and lowered stress. Sparked by her own love of working out in a group setting, she decided to become certified in group exercise instruction. Since then, she has taught all sorts of classes – spinning, strength training, HIIT, and sports conditioning. For her, it's all about the group atmosphere. She loves teaching (and taking!) group classes because of the energy and motivation that only comes from working out together, as a team. Together, we work harder, and push past limits we didn't know we could. When she's not in the studio, she's a doctoral student in clinical psychology. Her research revolves around the mental health benefits of exercise, and particularly how exercise can benefit those with severe and chronic mental illness. The mind-body connection, and the tremendous impact that exercise can have on one's mental health, will always amaze her.
Lindsay Grunwald
---
Lindsay Grunwald, no stranger to fitness, she's been a HIIT/ Bootcamp Style instructor for 3+ years with certifications in a plethora of intensity genres. She brings a delightful energy and enthusiasm with her.
Alex Rogers
---
Alex is a Washington D.C. based personal trainer certified through the National Academy of Sports Medicine (NASM). She focuses on creating individualized programs for clients that emphasize both strength and flexibility, but more importantly that work around their lifestyles. She loves helping people see that leading an active and healthy lifestyle is easily doable and helps us to function better both physically and mentally in our daily lives. She is also a certified pole dance instructor. When she's not teaching, coaching, running obstacle races, or training for pole dance competitions, she is most likely watching really weird tv-shows and/or drinking coffee.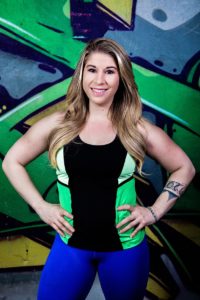 Amanda Rose
---
Classes: Power Playground, Personal Trainer
Amanda started working in the fitness industry in 2010 while pursuing her BA in International Affairs at GWU. With a background in golf and dance, she has always appreciated an active lifestyle. Currently, Amanda teaches 12 different group fitness formats (ranging from PiYo Strength to Spin), while also working privately with clients and athletes across the Northeast region. She is a USAW Sports Performance Coach and focuses on Olympic lifting for her own training.