Interested in giving boxing a try but don't know where to start? MINT Power Box may be the perfect fit for you!
Our boxing-inspired fitness is for all levels and combines work on our low-impact aqua bags, uppercut bags, and mitts, with our signature dynamic Power Playground circuit exercises to create the perfect balance of cardio and full-body strength training.
What makes MINT Box different from other boxing programs?
It is a true fitness class designed to make you sweat while challenging you to use different muscles through heavy bag work.
Our studio is equipped with Aqua Bags. Why does that matter? These bags are designed to improve the overall boxing experience absorbing your strikes so you can now achieve harder hits, for longer, without putting so much strain on your wrists and other joints.
MINT Power Box is for all athletic abilities and ages 18+. No prior fitness or boxing experience is needed, just water, a towel, and a positive attitude! Plus, step up your workout to another level in our signature Boxing+Power Playground classes!
Avg. Caloric Burn 400-800 Calories.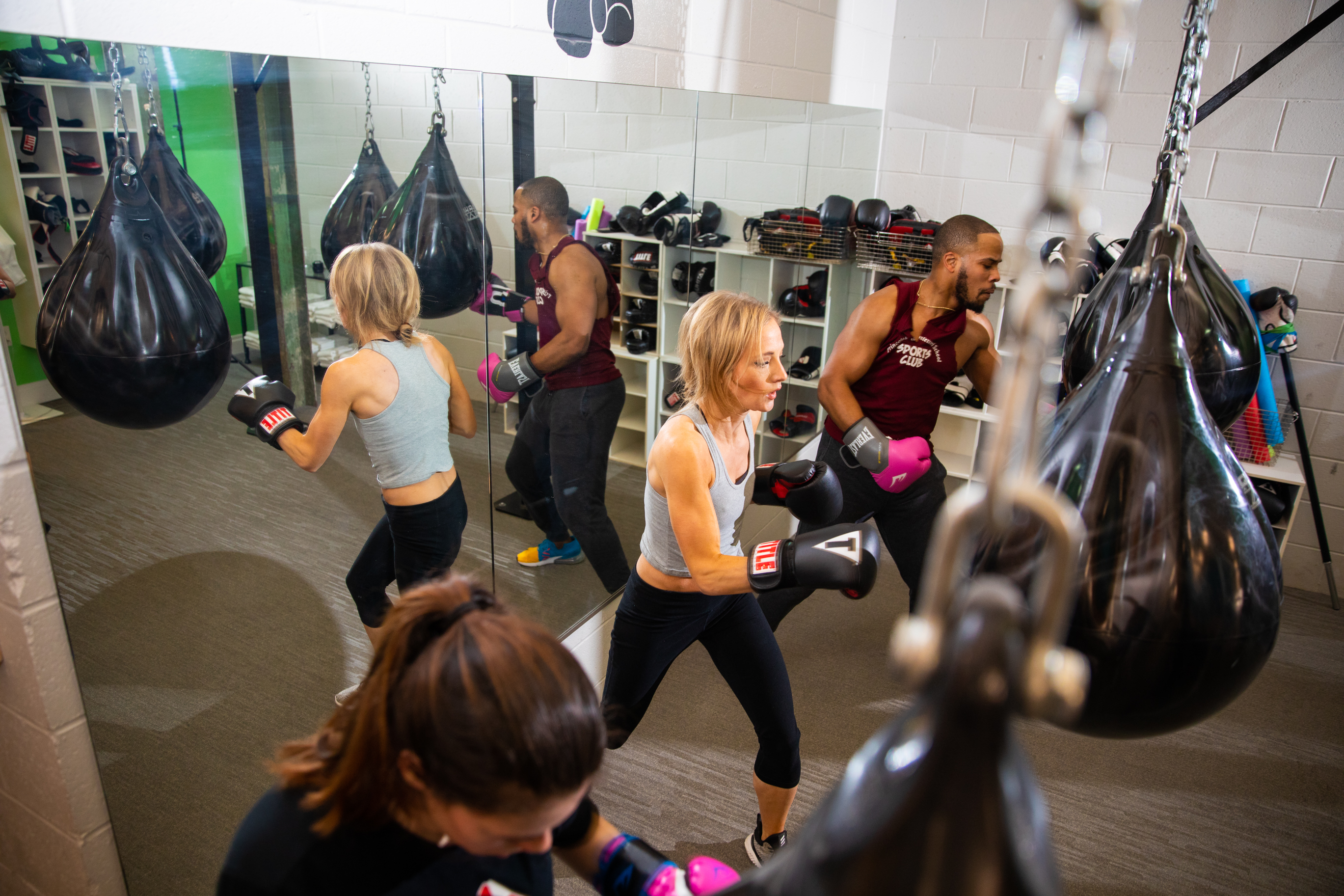 Hand wraps are required for all Boxing classes. Please bring your own, or we have them for rent for $3(traditional wraps) or purchase for $14.99 (slip-on wraps). We are happy to help you wrap properly – please arrive at least 15 minutes early to allow us time to assist you.  *We do not accept cash for hand wrap payments.*