When Mary first moved to DC, she was searching for a job in special education. She ended up taking some time off to figure out what her passions were and what she wanted out of a career. Mary found herself spending a lot of time in the gym, which led to her itching to learn more about the "how" and "why" behind movement and exercise.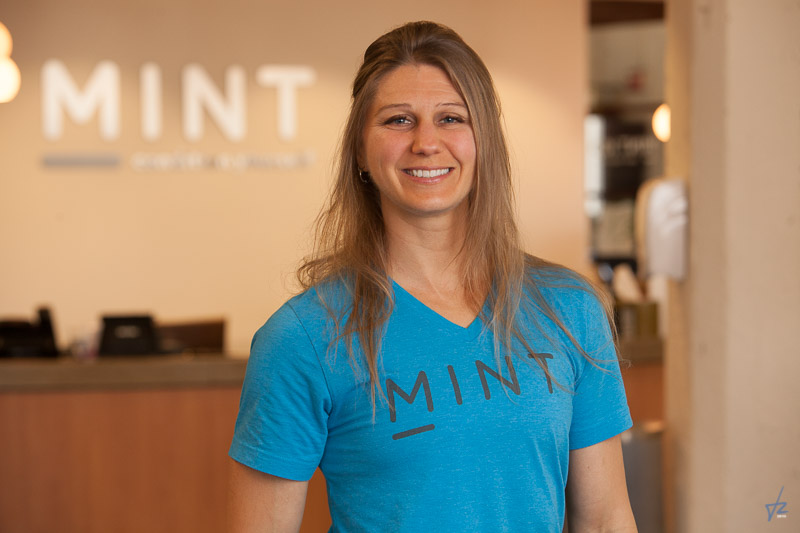 She enrolled in personal training coursework to further her education, but then couldn't imagine not sharing this knowledge and helping others. She got certified through NASM, started training at MINT in 2014, and never looked back.
Mary's training style is client-focused, thorough, strong, and quiet. She tries to understand everyone she works with so that she can provide them the optimal experience. Each session is the result of client-specific programming, with special attention to goals, needs, and preferences. She also prioritizes long-term health, endurance, and building relationships.
"I believe that during each session, the client is the priority," she said.  "I engage with them to determine exactly what they need and discover how I can offer solutions in ways that are engaging, fun, and productive."
She enjoys helping people push past their self-imposed limits. Mary motivates clients to challenge themselves while remaining attentive to any limitations or muscular imbalances that need to be considered. As a personal trainer with a passion for motivating people to stay active, she strives to change people's perspectives on fitness. 
Mary is also a nutrition coach and a certified life and health coach – which allows her to combine her skills as an educator, her passion for others' wellbeing, fitness and nutrition expertise, and strength training experience to further benefit others.
Her advice to anyone interested in training for the first time: "Put us to the test! Try it out and have some fun!"
When she's not working, she enjoys cooking, weightlifting, or advancing her education. She loves living in such a city that you can get around by walking, running, or cycling. She also enjoys eating outdoors, running around the monuments at the mall, and hiking the Billy Goat Trail. Her favorite restaurants in DC are Habesha and Little Sesame.
Fun fact: Mary was a competitive bodybuilder for two years, competing throughout the Northwest in the figure division.
If you're interested in working with Mary you can email her at mary@mintdc.com.