Try the best-kept secret among elite athletes and celebrities.
Joseph Pilates' exercise method performed on equipment like the reformer, tower, and stability chair, will:
Build strength and flexibility.
Enhance coordination.
Improve mental focus.
Minimize the risk of injury.
Diminish the pain of past injuries.
Improve performance in sports and functional activities.
MINT's two state-of-the-art Private/Duo Pilates studios welcome non-members and members alike and feature a complete array of STOTT Pilates equipment. The studios offer access to group, private and duo classes. Pilates mat classes are offered complimentary with membership.
Private and Duo Sessions are available at both MINT locations by appointment. To schedule your visit, contact MINT Pilates Scheduling Director at timea@mintdc.com.
Meet our Instructors
Agnieszka Antczak-Chung
---
Agnieszka grew up in Poland and moved to the US in 2001. She has masters degrees in music and performing arts, specializing in viola, and teaching violin and piano. She also holds a BA in music therapy and was originally interested in stretching movements to release tension from hours of practicing instruments. Her first Pilates experience came more than a decade ago when Agnieszka sought out a physical training program with movement. After a break to take care of her new-born twins she continued with Yoga training in 2009, becoming a certified Yoga instructor. About four years ago she began investigating Pilates because she began discovering how the body works and realized Yoga was not enough for her. She completed a Power Pilates course and in 2014 found out about the Boulder, Colorado world-renowned Pilates Center, enrolling in the official certification program. Agnieszka likes to apply the skills she acquired as a music specialist – focus, persistence, dedication, willingness to embrace daily practice and giving oneself the time to grow towards mastery, consistency, coordination and engaging the full body in learning. 'The benefits of Pilates are indescribable – it is really about learning how a healthy body moves and as we get older it gives the energy to take on life's daily challenges, in work, family and home life,' she says.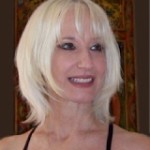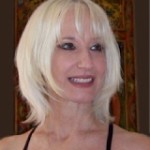 Anne Wutchiett
Yoga
---
"Anne Wutchiett is a certified Iyengar yoga teacher who has been teaching for over 25 years. She has studied with the Iyengars in India, as well as with many teachers who are now considered the ""ground breakers"", instrumental in bringing to and popularizing yoga in the US.
Anne's teaching style is alignment oriented. She is precise and clear. She teaches with care and inspiration, acknowledging the strength, vitality and harmony yoga brings, and an inner intuitive alignment that allows grace and clarity to unfold. It is her desire to help one find balance in life and to live more consciously and fully.
She is also well versed in breath work (the study and art of pranayama)."
Connie Deshpande
Barre, Pilates
---
Connie has been active and leading a healthy lifestyle at least since the days she tried to keep up with her physically fit Mother and friends as they power walked through the lush trails of her home in the Midwest. While never making a career out of fitness, Connie was inspired firsthand by those who did like Corey Everson, Arnold Schwarzenegger and Cameo Kneuer, all whom she met while working at both Warner Center Health Club and Joe Weiders' Health and Fitness—publisher of Muscle and Fitness, Flex, Shape and Men's Fitness living in southern California—a long, long time ago!
No matter what Connie has done professionally, she has always made time for her love of fitness and for helping others dig deep to reach their fitness goals. While in college she taught weight lifting and high impact aerobics. While working full time and attending graduate school here in Washington, DC she picked up ACE, AFFA and personal training certs. Even when she worked 24/7 in 1996 on the US presidential election, she escaped religiously for an hour each day to get her fitness fix. Connie attributes keeping her calm demeanor during the chaos of a presidential campaign to keeping sacred that hour to sweat and decompress. In 2010 Connie discovered Les Mills International and became a Body Pump and Body Flow Instructor and fell in love with the concept of muscle contraction (lifting) followed by muscle elongation (Body Flow).
Shortly after, Connie was trained in the original Lotte Berk Method (Barre). Today Connie teaches various fitness formats including Barre, Yoga, Tai Chi, Pilates, Body Pump, Body Flow, Kickboxing, Plyometrics, Boot Camp, Cardio Strength, Tabata, F.I.T.T., Extreme Abs, Shred Step and more! In between professional deadlines and the active lifestyle of her 10 year old, Connie trains clients 1-1 on a referral only basis at her small studio where she's helped high school boys and girls as well as senior citizens and everywhere in between reach their goals to live a healthy lifestyle.
Elizabeth Berger
---
Liz is a researcher by day and a POP Pilates phenom by night. She has been teaching POP Pilates and Group Fitness since November 2015 and is currently working toward Pilates Mat I & II certifications. Liz first began practicing Pilates as a way to improve her core conditioning, flexibility, and ultimately improve her performance as a competitive runner. Also a lover of Yoga, Liz is passionate about workouts that focus on the connection between the mind, body, and spirit. What Liz really loves about instructing is making connections with students and spreading positive vibes in the community. In her spare time, Liz enjoys playing with her cats, running, and volunteering for the COPD Foundation.
Hillary Zeiss
Pilates, Barre
---
Hillary Zeiss is a full-time barre, pilates and yoga teacher within the DC area. She never uses the same sequence twice, often borrowing from other conditioning systems such as Alexander Technique, Franklin Method, and Feldenkrais. To her, mind-body conditioning is not just a workout, it is an insurance policy to keep the body whole and safe, a way to make all movement efficient and meaningful.
Jennifer Hopkins
---
Jennifer has been teaching fitness in the DMV area for nearly 10 years. With an extensive background in dance and movement, her specialty is spotting where clients initiate muscle movement and guide them towards more efficient and effective exercise. She is Group Exercise certified through AFAA and comprehensively certified in Pilates from Power Pilates' flagship studio in NYC. With this knowledge, she creates various forms of total-body workouts. Whether Pilates, weight lifting, barre or cardio, her class will always focus on the 360 body; not just reinforcing what's already strong, but building muscular structure through each part of the body for better results. In her class you'll always find good music, some smiles, some winces, encouragement, and (hopefully!) a will to come back for more!
Kathryn Kelly
Barre
---
Kathryn is a professional modern dancer and actor who has performed all across the country. She is a company member with internationally-acclaimed Synetic Theater (2010-present) as well as a company member with the award-winning Chesapeake Shakespeare Company (2011-present). Kathryn has been relying on Barre exercises to compliment her dance training for the past 10 years, and she's thrilled to have the opportunity to share this incredibly effective fitness method with her students. In addition to Barre instruction, Kathryn works as a professional coach, guiding and supporting individuals working to achieve their goals and find balance in all aspects of their lives.
Laura Trejo
Barre, Yoga
---
Laura is a 500-hour Yoga Alliance registered teacher trained in vinyasa yoga with prenatal and toddler training certificates. In addition, she studied at the Kripalu Center with Nischala Joy Devi for a Yoga of the Heart certificate to learn to adapt yoga practices to the special needs of people living with heart disease, cancer and other health challenges.
In addition, Laura is a NASM-certified personal trainer with a Corrective Exercise certificate, a black belt in tae kwon do, barre/mat and reformer training certificates, and a Center for Integrative Medicine trained reiki practitioner.
In her barre and yoga class, Laura addresses muscle imbalances so that her students can gain strength where their muscles are weak and flexibility where their muscles are tight. As an added bonus, it is Laura's intention that her yoga students will experience the best night sleep of their life as she cultivates calm minds and hearts in her students through relaxing music, essential oils and breathing exercise.
Timea Presley
Master Pilates Instructor
---
Timea Presley is a Washington DC based Pilates Teacher Trainer and Advanced Level Instructor (STOTT) with more than 17 years experience teaching and managing Pilates programs and studios across Europe and the US. She specializes in post rehabilitation conditioning and Pilates for former dancers. Her extensive experience with Pilates, dance and yoga creates a dynamicly flowing style with attention to balance between strength and flexibility.
Timea leads her Comprehensive 500 hour Teacher Training Program that is included in the Pilates Method Alliance (PMA) registry of schools.
She is also a fully certified advanced level STOTT Pilates Instructor, Post Rehabilitation Conditioning Specialist, Yoga Teacher in the Shivananda tradition and Barre Instructor. She has taught more than 20,000 hours of private and group classes in the studio environment, luxury health clubs, dance schools and corporate facilities.
Washington Ballet's Senior Faculty Member, Kristy Windom called her "a creative teacher, who provides a safe place to explore a side of Pilates that few understand."
Timea studied at the Budapest Contemporary Dance Academy, Dance Academie Balance 1 Berlin and Freie Universität Berlin. As a professional Modern and Contemporary Dancer her physical training included amongst others Ballet, Pilates, Jazz, Improvisation, Contact Improvisation, Graham Technic, Cunningham Technic, Limon Technic, Folklore Dance, Tai Chi, Qi Gong, Gyrotonic, Gyrokinsesis and Alexander Technic.
Timea's involvement in managing studios and Pilates programs started with founding and operating her own Soma Pilates Studio in Berlin. After her move to the US she has held roles as Studio Direktor at DC Yoga, Pilates Studio & Program Director, Head Pilates Instructor and Mind Body Program Director at MINT Health Club & Studio in DC.
Timea taught as guest faculty at the Washington School of Ballet and has been guest teacher at the Smithsonian, World Bank, IMF, FBI, government organizations, health clubs, studios and conferences.
Timea's training through STOTT Pilates has included courses such as Pilates programming for managing osteoporosis and scoliosis, breast cancer rehab, athletic conditioning, stabilization and Function of the knee, Prenatal Pilates on Reformer, Cadillac and Stability Chair, Optimization of the Lumbopelvic Region, Optimization of the Shoulder Complex, Principles of Stabilization, Postural Analysis, The 5 Pilates Basic Principles Explained, Athletic Conditioning on Stability Coushions, Jumpboard Intervals, V2 Max Plus Programming, The Reformer and the Padded Platform Extender.
To study the mind body connection and yogic diet Timea lived in a Bhakti Yoga Ashram in Colorado and enjoys incorporating the practices she learned into her daily life in Washington DC.
Victoria Ellis
Pilates, Yoga
---
Tori Ellis sought out yoga for flexibility and serenity while training for her rigorous black belt test in Tae Kwon Do. While continuing to train in martial arts, she did her 200 hour teacher training at Flow Yoga Center, and then went on to the Fuse Pilates teacher training in Washington, DC. Tori has found that the restorative and athletic practices of yoga and Pilates has brought her into a healthier lifestyle that she hopes to spread to her students and community. Tori brings creative and dynamic sequences to her students for challenging but alignment-focused classes. Tori has completed her Balanced Body Pilates Apparatus training in 2014. In terms of specialty training, Tori is a certified Pre-and Postnatal Pilates specialist, studied Pilates for scoliosis with Karen Clippinger, and has completed shoulder workshops for yoga under Tiffany Cruikshank.